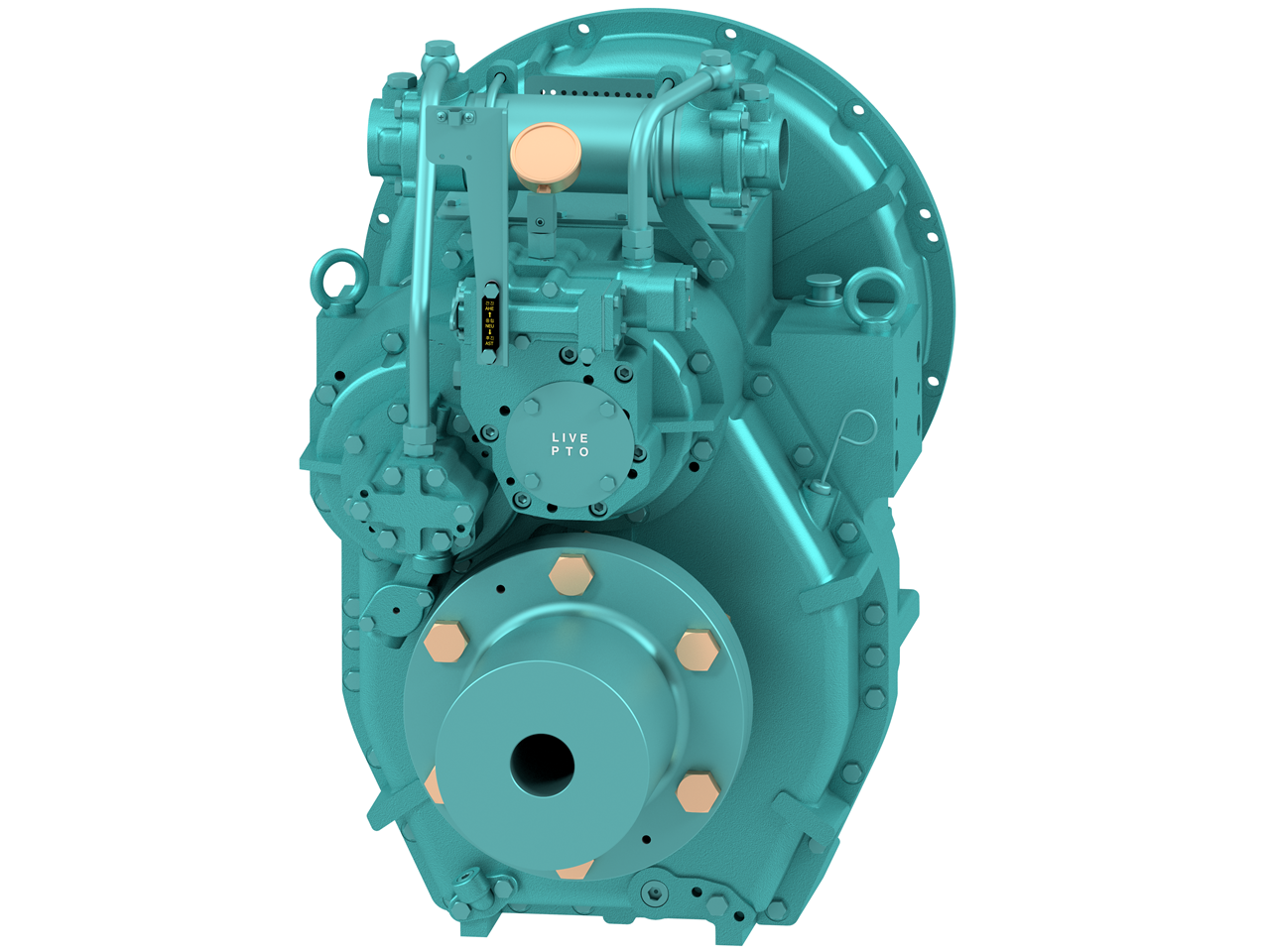 Apply to
Heavy duty Workboat
Fishing boat, Trawler, Tug boat, Push boat, Ro-Ro ferry, Tanker
Standard supply
– Mechanical control valve
– Cable bracket/clamp parts.
– Oil cooler/cover
– Companion flange/Reamer bolts
– Bell housing(SAE1, 2)
– CENTA Flexible coupling(SAE1)
– Dual Stage Coupling(SAE2)
– LIVE PTO
Features
– Durable structure of driving gear bearing
– Thruster bearing for Output shaft
– Marine reduction gearbox with hydraulic clutch.
– Suitable for twin engines with the same reduction ratio as forward/reverse.
– Design and strict quality management according to ISO9001 standards.
– Use of seawater resistant castings.
– Quiet operation with precise gearing.
– Tapered roller bearing application considering maximum thrust.
– Compact design, minimal appearance in its class.
– Permanently available oil filter(metal) applied.
– GO HOME(emergency bolt application) function.
Options
– Electric control valve(12V, 24V optional)
– Mechanical trolling valve
– Mounting brackets(Flat type, Customized)
– Class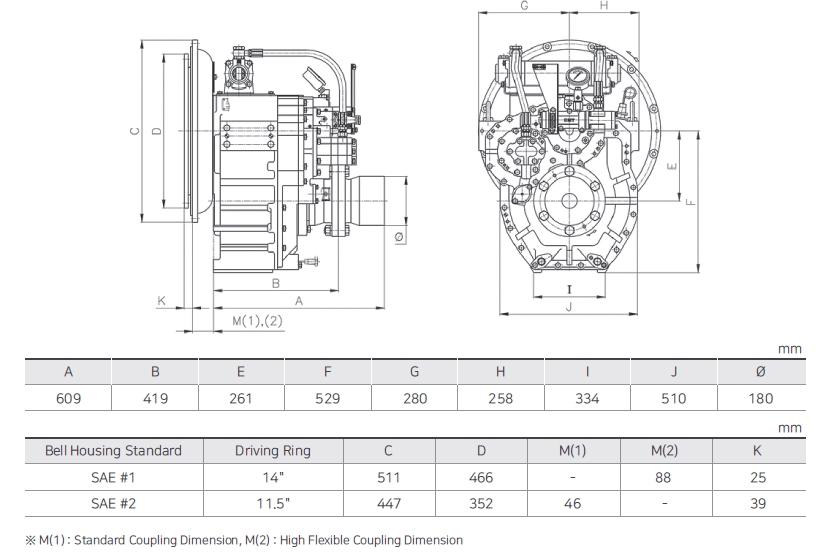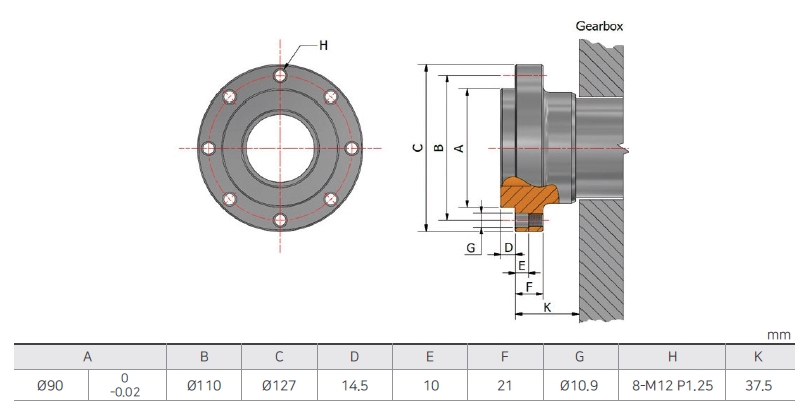 When attaching a hydraulic pump to the Live PTO, please order the pump mountingkit by referring to the figure and table below.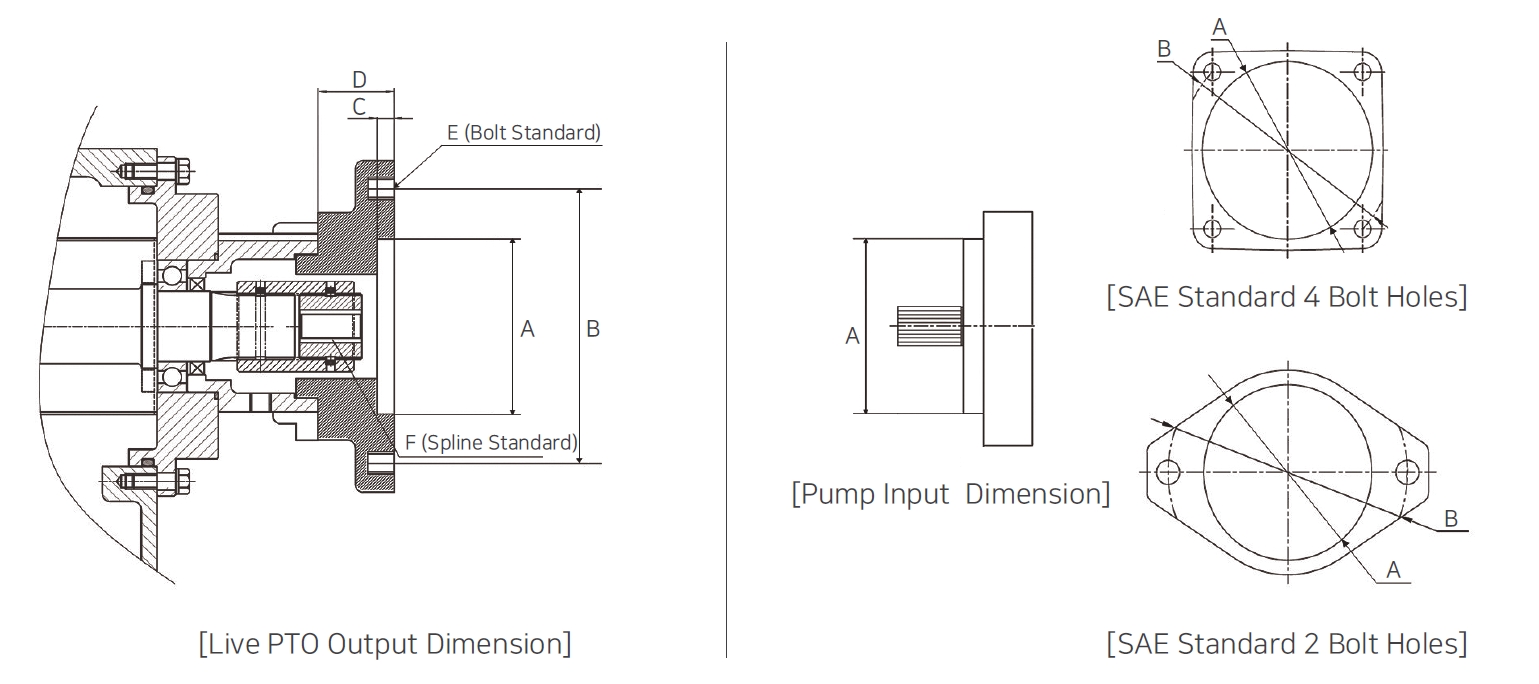 Download
Item
Download
Installation drawing(SAE#1 14″ CFR_Coupling)
3D CAD
CAD
PDF
Installation drawing(SAE#2 11.5″ DTC_Coupling)
3D CAD
CAD
PDF
Mass Elastic System(For TVC)
 
CAD
PDF
Part list
 
CAD
PDF
Manual(PDF)
日語
ENG
한글
* CFR_Coupling : Flexible coupling(CENTA)
* DTC_Coupling : Dual stage coupling